At this point in our COVID pandemic it seems like the world is still trying to figure out how things are going to work again. And it's still crazy! Shipping ports have weeks of ships full of container goods lined up in the harbors. Airline passengers have no idea if they'll actually have a connection to catch to their destination. Schools open and close on a daily basis. And churches are trying to figure out who's coming back and who may never come back. It's a wild world.

A few weeks ago I received some McKinsey business reports in my email box that surveyed some of the realities business are experiencing. I'm going to give you these business realities with a connection that reflects the American church scene. The similarities are absolutely uncanny:

– More than 15 million US workers have quit their jobs since April 2021. Churches are running 50-75% of their pre-Covid attendance.
– Employees are feeling tired and grieving. Church members are saying, "We're through with Covid," yet every Sunday is a decision day as to whether they feel safe enough to attend a church service.
– Employees are demanding remote work options, what the business world has termed "location agnostic" positions. Church members talk about the desire to do "church at breakfast" via video broadcasting.
– Employees are quitting their jobs without the safety net of having a new job lined up. Churches were often ecstatic at the "viewing numbers" of their online services at the beginning of Covid. Today, no one quite knows what those numbers really mean, and many churches have seen their viewing numbers drop off—substantially.
– Employees are looking for a sense of value and identity, recognition and career development, and a sense of community. "Once upon a time" church-goers have not found the sense of value, identity, recognition, development, and community in their church context strong enough to attract them back to their churches, so they're staying home.

Return is not a phase or a plan. In our Covid world, return must be a way of operating that is able to adapt to the waves of the "next normal" that are going to continually wash up on the shores of our churches.

Below is a chart from one of the McKinsey studies that identifies factors that employees said are important to them versus what employers think is important.


Look at those items in the upper left quadrant that employees said were most important to them but their employers under-estimated. I would summarize those items this way:

– Longing to be valued
– A sense of belonging
– Knowing and being known
– Opportunity to grow

I want to look a bit deeper at each of these "longings," to describe how we might understand them as church leaders and what actions and measurables are available to help us monitor our engagement with these longings.

1. Desire to be valued. People want to know they are important in the eyes of others. Yes, our self-identity should be rooted in how God sees us. But the reality is that what others think of us matters! And it matters a lot.

In the midst of our world pandemic, people are experiencing an unprecedented isolation. And that isolation continues as periods of quarantine happen, work at home, and even with wearing masks. I know, masking is a contentious problem. But, as a newcomer in a new area where wearing a mask indoors is a health mandate, it is amazing how isolating wearing a mask is to developing church relationships. It's hard!

How is your church demonstrating that you value your people? You can do phone trees, email blasts, text blasts and any number of programs. More, you need to ingrain new relationship habits into your lives as church leaders and church members. You need to tell people, regularly and often, that you care for them, are thankful for them, appreciate them.

Here's a measurable action for you. The first week of each month ask your ministers, elders, deacons, Bible class teachers, small group leaders—all your leaders—to keep a list of every person in the church they contacted that week. If you really want to see God at work, give a brief synopsis of what was said to them, how you prayed for them and the medium you used (text, email, card, letter, call, video, visits, etc.).

2. A sense of belonging. People long to know their lives make a difference. I have a friend who as suffered from deep, dark clinical depression for years. In the grips of depressive episodes, she feels worthless and of no consequence to anyone. She is desperate to hear—again and again—that she is of worth and that she belongs.

Deeply embedded feelings of belonging don't happen in large worship gatherings. Belonging grows in the context of personal relationships, where people know one another. Building belonging is where small groups fit into the life of the church.
A small group is a place where people belong. Rather than thinking of a program, think of a small group as any regularly recurring opportunity that provides a person a seat at the table. Now that "table" can be a chair in a Bible class, a sofa in a living room, or a stool around a coffee shop table. What's important is that everyone in the group knows if they're not present there's going to be an empty seat that others will notice.

How many small groups does your church have and how many people are in them? This is the action measurable for the longing to belong. Small groups, whatever style, shape, size, or context they occur in, are places that develop belonging because it is here that people come to know and be known. What's important is that you, as a church leader, know what you're going to count and that you actually do the counting. I know, counting can be a bore, but it represents a lot of love too.

3. Knowing and being known. Some years ago, my wife and I both worked at Cascade College. One year there was a major flu outbreak, one of our fellow teachers and his wife got so ill they could not take care of their 2-month-old child. In the middle of the night, they called 911 to call an ambulance to transport them to the hospital. My wife and were horrified, not that they had called an ambulance or even that they didn't feel like they could call us. We were horrified we did not know they had been sick! How did we miss that!

People have a need for others to know them and what is going on in their lives. This goes way beyond the superficial face recognition that characterizes many peoples' church relationships. We need to know each other's lives: where we shop, where we work, what our children are doing, what we're thinking, how we're feeling. Who are the people you call to go out to dinner with, to go on a vacation with, to invite to a special celebration? These are the people whom you know and who know you.
Here's a measurable for knowing and being known. At least once a year spend specific time at church asking people about their church relationships. Ask them who they have gone on a trip with or who they have called when they had a need. Ask them who has access to their house to come feed their pets when they're out of town. Research says people need at least 7 distinct names they can put down as the basis for knowing and being known.

4. Opportunity to grow. This longing may seem a bit out of place when talking about church. Think about times when you had the opportunity to do something, to learn something, to experience something that brought growth or enrichment into your life. Those are often mountain top experiences. We take pictures of those moments to put on our refrigerators or in albums. Why? So we can remember them! Those moments feel good. We feel good about ourselves in those experiences and we usually feel good about those we shared those experiences with. People value growth.

One of our difficulties in our churches is that we have long sight lines. People may be in a church for years. How is a church to care for the growth of its people across a lifetime? This is where age and stage activities, Bible classes and relationships are useful. It is hard to think of serving someone for thirty years. But when we break down life into typical ages and stages like youth, young adult, child-bearing, child-rearing, teen families, empty nesters, retired and senior saints, those years become more manageable. The opportunities abound for leaders to arise, organizers to engage, and new ideas and experiences to be had.

Return is not a plan, it is a muscle. Those words stuck with me from that McKinsey report. I hope they have some sticking power with you as well.

One final thought. The only way to develop muscle is to work it–and work it hard. That's what it will take for your church too. As a church leader you will need to develop and strengthen your church's return muscle. I've provided you some starter ideas. You may have others you can share. If you do, please hit reply and let me know your ideas. We're in this together!

Blessings,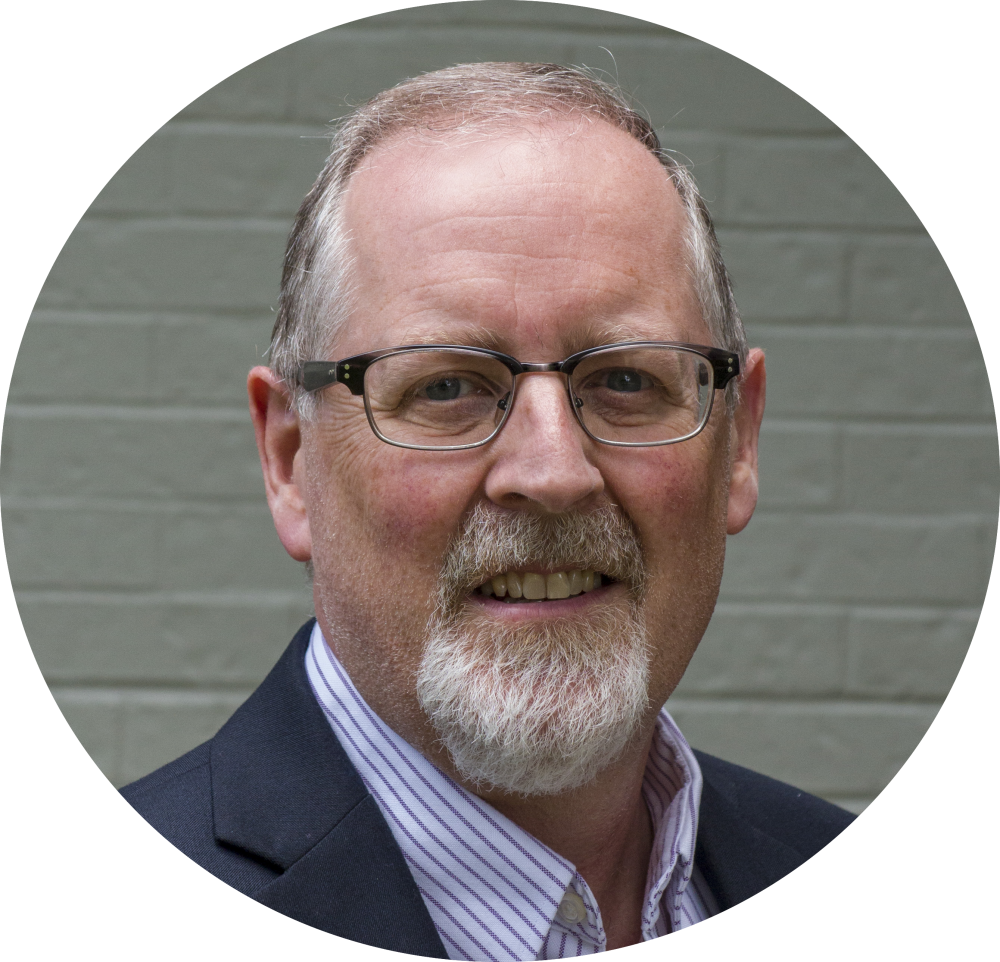 Dr. Stan Granberg
Heritage 21 Foundation, board
[email protected](501) 214-0340
Heritage 21 Foundation, PO Box 11000, Oklahoma City, OK 73136-1100